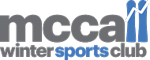 ---
MCCALL WINTER SPORTS CLUB
The McCall Winter Sports Club (MWSC) has been teaching young skiers how to develop into strong individuals with character since 1947. Our athletes are taught that skiing isn't all about winning or losing; it is your character that counts the most! MWSC offers Alpine Race, Big Mountain Backcountry and Freeski, Ski and Snowboard Development, and Air & Style programs for student-athletes six-years and older. We call Idaho's West Central Mountains our place - Brundage Mountain, Little Ski Hill, and Tamarack Resort are our home ski areas. We believe McCall is a great town for kids to grow up in through winter sports. It has a tremendous history in winter sports, and has long been known as "Ski Town USA". There have been six Olympians that have come from the McCall community. MWSC believes there are more to come. While we strive to create lifelong skiers, our greater goal is "Creating World Class Kids Through Winter Sports". We know winter sports are a great vehicle to creating world class kids.
kids who play sports have shown to.....
OUR MISSION
McCall Winter Sports Club is dedicated to providing a personalized snow sports experience for each athlete. We offer a supportive environment, where our kids will build CHARACTER, develop CONFIDENCE on and off the snow and can CHALLENGE themselves to reach their highest potential.